What "S" stands for: the dimensions of change companies lead
Campus Dynamo Academy at Dynamo Camp, Tuscany – Italy
"Everything that we do need to be connected to ESG, not only climate change but also the community, people and society"
creates the ideal condition
Conference Overview
Business for the Common Good is a full day, closed-door networking discussion that creates the ideal condition for CEO-to-CEO exchanges on the case for long-term thinking about business and social strategies on common good in Italy.
This seventh edition will feature enlightened and inspiring speakers and contents on the topic "What "S" stands for: the dimensions of change companies lead.
A great networking opportunity for all those corporate leaders, from Italy's largest and most impactful companies, who drive societal investment strategies.The Conference will take place in the inspiring location of the new Dynamo Academy Campus, surrounded by the green Tuscan hills.
A unique and exclusive conference, where speakers and fellow attendees engage and learn together, offering powerful insights on trends, partnerships, and business cases, in order to develop the role of companies as force for good in society and for their particular communities of impact.
Andrea Abodi
Chairman
Istituto per il Credito Sportivo
Virginia Antonini
Director of Sustainability and Corporate Communication
Balaji Ganapathy
Chief Social Responsibility Officer
Tata Consultancy Services
Esha Mansingh
Executive Vice President: Corporate Affairs and Investor Relations
Vittorio Martinelli
Managing Director
Alessia Ruzzeddu
Head of Training Welfare Diversity & Inclusion Management
Jole Saggese
Head of News
Ignacio Velo
Sustainability & Corporate Relations Directorate
Mario Vitale
Managing Director Fondazione CDP and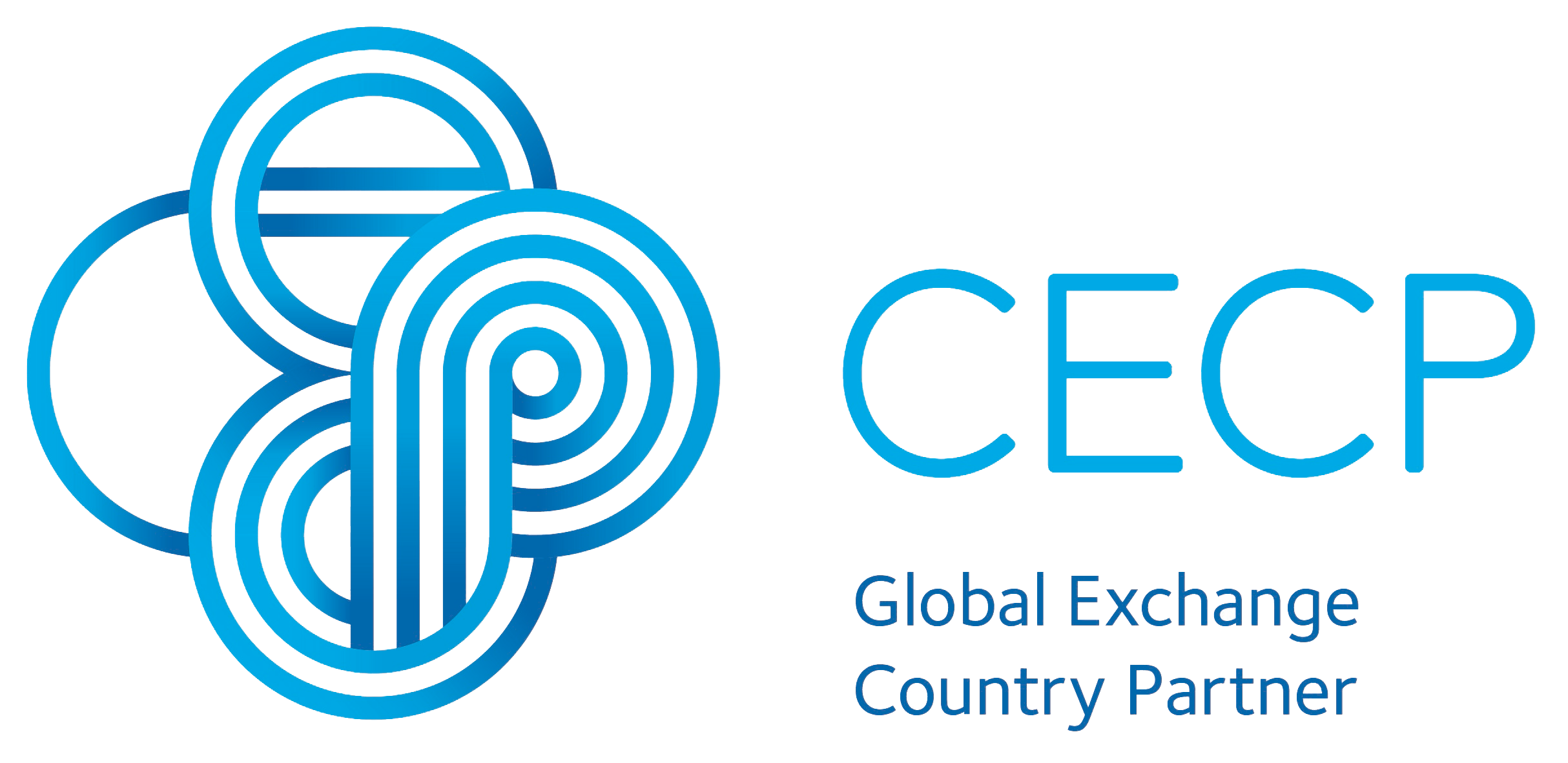 Who il CECP
CECP is a trusted advisor to companies on their corporate purpose journeys to build long-term sustainable value and tell their impact stories. Working with CEOs and leaders in corporate responsibility, sustainability, investor relations, and finance, CECP shares actionable insights with its CEO-led coalition to address stakeholder needs. Founded in 1999 by actor and philanthropist Paul Newman to create a better world through business, CECP has grown to a movement of more than 200 of the world's largest companies that represent $11.2 trillion in revenues, $23 billion in total community investment, 14 million employees, and $21 trillion in assets under management. CECP helps companies transform their strategy by providing benchmarking, convenings, and strategy and communications in the areas of societal/community investment, employee engagement, environmental, social governance/sustainable business, diversity equity inclusion, and telling the story.
Visit www.cecp.co

Who is Dynamo Academy
Dynamo Academy, the Italian partner of CECP's Global Exchange, is a Social Enterprise offering training and executive education programs, experiential activities, and advisory services. It supports companies and top managers in creating solid values, effectively combining business and social impact. Dynamo Academy acts as a reference point for the corporate world and other organizations on the themes of social entrepreneurship, philanthropy, volunteering, community service, and corporate welfare. Moreover, Dynamo Academy contributes to the economic sustainability of Dynamo Camp, the first structure in Italy that hosts children and teenagers with severe or chronic illnesses (6 to 17 years old) for holiday periods, free of charge.
Visit www.dynamoacademy.org
"I started CECP with the belief that corporations could be a force for good in society"
Paul Newman
Founder Newman's Own
The event is generously supported by PwC and Reale Mutua

Invited Guest
A2A Energia
Aboca Group
Accenture
Acea
Adecco Group
Aidaf
Allegrini
Allianz Italia
Amazon
Amgen
Anas
Anasf
Anthilia Capital Partners Sgr Spa
Aon
Apice Milano
Apofruit
Arval
Axa
Baker Hughes
Banca Ifis
Banca Mediolanum
Banco Bpm
Banco Di Lucca E Del Tirreno Spa
Banzai – Eprice
Barilla
Basic Net
Basis Group
Bayer Healthcare
Bcc
Becton Dickinson Italia
Biogen Italia
Biomerieux Italia
Bmw Italia
Bnl – Gruppo Bnp Paribas
Boehringer Ingelheim Italia
Bomi Italia
Bonfiglioli Consulting
Boston Consulting Group
Boston Scientific
Bper Banca
Bridgestone Technical Center Europe
Brunello Cucinelli
Bulgari
Burberry Italia
Busitalia Sita Nord
Buzzi Unicem
Caglia & Partners
Campari
Campus Biomedico – Università
Cardif – Gruppo Bnp Paribas
Cassa Depositi E Prestiti
Cellnex Italia
Centrale Del Latte Toscana – Mukki
Che Banca – Gruppo Mediobanca
Chianti Banca – Credito Cooperativo Sc
Chiesi Farmaceutici
Chopard Italia
Christie's International
Chromology Italia
Cir Food
Cir Group
Cisco
Citibank
Class Editori
Clio Makeup
Coesia
Coima Sgr
Colosio Presse
Conad Nord Ovest Sc
Confcooperative
Confindustria Dispositivi Medici
Confindustria Lombardia
Cosmetica Srl – Diego Dalla Palma
Coty Italia
Crea Conference
Credito Valtellinese
Crif
Culti Milano
Dal Colle
Davines
Decathlon Italia
De Longhi
Deloitte Consulting
Dhl Global Forwarding Italy
Discovery Italia
Dolomiti Energia
Dompé Farmaceutici
Douglas Italia
Ducati Energia
Edelman
Edison
Editoriale Domus
Efm
Eli Lilly Italia
Enav
Enegan
Enel
Enervit
Engineering
Eni Rewind
Erg
Esselunga
Ethos Group
Europ Assistance Italia
Everis Italia
Farmae'
Fastweb
Fater
Fedro Training & Coaching
Ferrero
Ferrino & C.
Fideuram Intesa Sanpaolo
Fincantieri
Findomestic Banca
Finecobank Banca Fineco
Firenze Convention Bureau
Fma Hub
Freeda – Ag Digital Media
Free Energia
Freshfields Bruckhaus Deringer
Garc
Generali Italia
Germinal Italia
Goldman Sachs
Grandvision Italy
Great Place To Work Institute Italia
Grundfos
Grunenthal Italia
Gruppo Crimi – Farmacia Loreto Gallo
Gruppo Fma
Gruppo Etichetta 2000
Gruppo Zanellato
Gsk
Gucci
Guna
Harper Collins Italia
Hasbro Italy
Havas Life Italy
Ibm Italia
Iccrea Banca
Intesa San Paolo
Invitalia
Iren
Irinox
Irritec
Italfarmaco Holding
Italferr
Italgas
Janssen-Cilag
J.P. Morgan Chase Bank
Kering Italia
Kme Italia
Kpmg
Knorr-Bremse Rail Systems
Kratesis
Larusmiani
Lavazza
Lazard & Co
Leonardo
Leroy Merlin Italia
L'oreal Italia
Lottomatica
Ludovico Martelli
Luxottica
Lvmh
M.S.D. Italia
Mansutti
Mediobanca
Medtronic Italia
Mercitalia Logistics
Microsoft Italia
Moleskine
Moncler
Moody's Italia
Natixis
Netcom Group
Novartis Farma
Ntt Data Italia
Nuovi Investimenti Sim
Odt Di Orazio Ventimiglia
Oic Group
Olympus Italia
Openknoweldge
Optimo Next
Paypal
Pelletteria Richemont
Pfizer Italy
Philip Morris Italia
Pictet & Cie
Pinalli
Pirelli & C.
Play For Change
Pm Consulting
Pmg Italia
Ponti
Porsche Consulting
Postel
Ppg Industries Italia
Poste Italiane
Principe Di Savoia
Proaxxes
Pwc
Quixa
Randstad Italia
Rarelab
Reale Mutua – Reale Group
Re-Forme
Remax Italia
Revet
Richemont Italia
Rina
Risorsa Uomo
Robert Bosch
Roberto Ceschina Innovation Group
Rocchetti Comunicazione
Rotschild & Co Italia
Ruffino
Sace
Salvatore Ferragamo
Samsung Electronics Italia
Sanofi
Santa Margherita
Sap Italia
Sisalpay – Mooney
Sky Italia
Snam
Sol
Soluzione Group
Springboard Consulting
Ssd Mi Games Arl
Stmicroelectronics
Superbrands Italia
Superfluid
Swg
Tbwa Italia
Terna
Terraevents
Three Hills Capital Partners
Thun
Tim
Trenitalia
Trevi
Ubi Banca
Ubs Asset Management
Unicoop Firenze
Unicredit
Universita' Degli Studi Di Trento
Universita' Luigi Bocconi
Uvet Events
Vita Societa' Editoriale
Vodafone
Webuild
Zambon Group
BUSINESS FOR THE COMMON GOOD 2022
BUSINESS FOR THE COMMON GOOD 2021
BUSINESS FOR THE COMMON GOOD 2020
BUSINESS FOR THE COMMON GOOD 2019
BUSINESS FOR THE COMMON GOOD 2018
BUSINESS FOR THE COMMON GOOD 2017
BUSINESS FOR THE COMMON GOOD 2016