Campus Dynamo Academy a Dynamo Camp, Toscana
Business For The Common Good è una giornata di networking a porte chiuse che crea la condizione ideale per uno scambio tra CEO e CEO rispetto alla necessità di pensare a lungo termine alle strategie aziendali e sociali relative al bene comune in Italia.
Questa quarta edizione della Conferenza, prevede relatori e contenuti illuminati e stimolanti,
tra cui i dati della terza edizione della Giving In Italy Survey, ricerca realizzata con metodologia CECP
e in collaborazione con SDA Bocconi e Università degli Studi di Milano.
La conferenza offre una rete di contatti per i leader delle aziende più grandi e di maggior impatto in Italia
e che guidano le strategie di investimento sociale. Si svolgerà presso il Campus di Dynamo Academy nel contetso unico di Dynamo Camp.
I relatori e i partecipanti si impegnano e imparano insieme, offrendo potenti intuizioni sulle tendenze, sulle partnership e sul business case, al fine di far progredire il ruolo delle aziende come forza per il bene nella società e per le loro specifiche comunità di impatto.
Michael Alberg-Seberich
Managing Partner
Jim Fruchterman
Founder and CE
Lucila García Méndez
Executive Director
Alessandro Garrone
Chairman
Edoardo Garrone Foundation
Enzo Manes
Chairman and Founder
Intek Group and Fondazione Dynamo
David Raper
Director
Corporate Citizenship North America & Social Impact Fund of IBM
Andrea Viganò
Executive Chairman
Nicole Villaeys
Advisor to the Chairman
Russ Watts
Founder and CEO
Watts Group Integral Facilitation & Organizational Consultancy
Frank Welvaert
Vice President, Global Strategy, Global Community Impact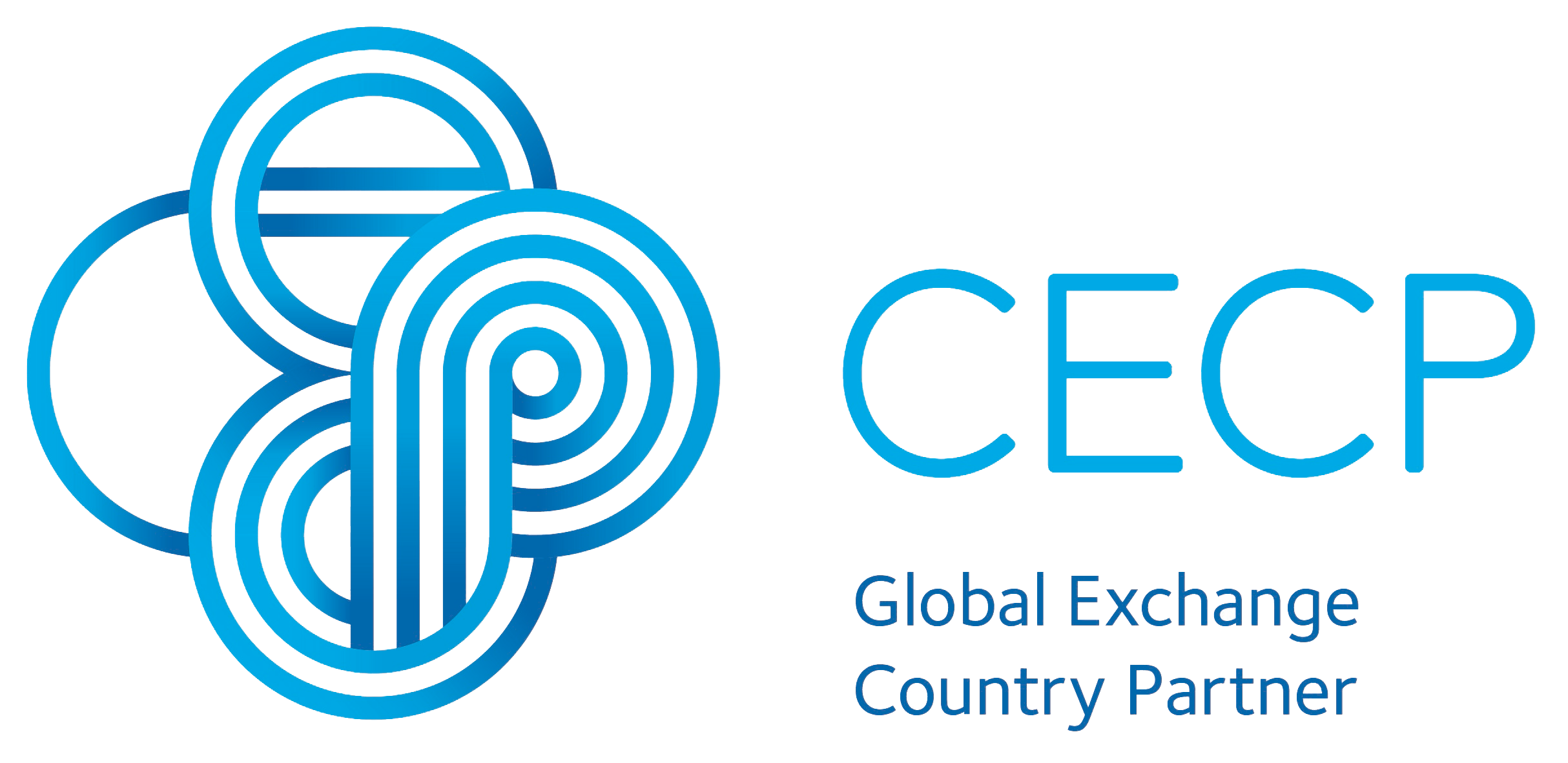 Chi è CECP
CECP è un network guidato da amministratori delegati che reputa importante che la strategia sociale di un' azienda – il modo in cui si impegna con le principali parti interessate, tra cui dipendenti, comunità, investitori e clienti – determini il suo successo. Fondato nel 1999 dall'attore e filantropo Paul Newman e da altri leader aziendali per creare un mondo migliore attraverso il business, CECP è diventato un movimento di oltre 200 tra le più grandi aziende del mondo che rappresentano 7.000 miliardi di dollari di fatturato, 18,6 miliardi di dollari di investimenti sociali, 13 milioni di dipendenti e 15.000 miliardi di dollari di asset in gestione. CECP aiuta le aziende a trasformare la loro strategia sociale fornendo connessioni e networking personalizzati, consulenza e supporto, benchmarking e tendenze, nonché sensibilizzazione e riconoscimento.

Chi è Dynamo Academy
Dynamo Academy, unico partner ufficiale in Italia del Global Exchange del CECP, è un'impresa sociale nata dall'esperienza di successo di Dynamo Camp. Dynamo Academy collabora con partner aziendali in materia di imprenditorialità sociale e cittadinanza d'impresa, fornendo una serie di servizi di consulenza che vanno dalla progettazione e organizzazione di progetti di consulenza ad hoc a iniziative di coinvolgimento dei dipendenti. Dynamo mette a disposizione dei partner l'uso esclusivo del campo e dell'Oasi, le strutture Dynamo che comprendono infrastrutture all'avanguardia situate in un'incredibile oasi naturale di oltre 3.700 ettari in Toscana. Il ricavato delle iniziative aziendali di Dynamo Academy viene restituito a Dynamo Camp per realizzare la sua missione.

Newman's Own Foundation
La Newman's Own Foundation utilizza il potere della filantropia per contribuire a trasformare le vite e alimentare il bene comune. La Newman's Own Foundation è stata istituita da Paul Newman per continuare la sua eredità filantropica. La Fondazione devolve a cause benefiche tutti i profitti e le royalties derivanti dalla vendita dei prodotti alimentari e delle bevande Newman's Own. Dal 1982, Paul Newman e la Newman's Own Foundation hanno donato più di 485 milioni di dollari a migliaia di organizzazioni benefiche in tutto il mondo.
"I started CECP with the belief that corporations could be a force for good in society"
Paul Newman
Founder Newman's Own
L'evento è stato realizzto grazie al supporto della Newman's Own Foundation

Ospiti
A2a Energia
Accenture
Acea
Adacta Consulting
Aidaf
Alfa Laval
Allianz Italia
Amazon
Amgen
Anasf
Ania (Assoc.Ne Nazionale Fra Le Imprese Assicuratrici)
Aon
Apoteca Natura
Avio
Baker Mckenzie
Baker Hughes
Banca Mediolanum
Banco Bpm
Banzai – Eprice
Barilla
Basic Net
Basis Group
Bayer Healthcare
Bcc-Federcasse
Bernoni Grant Thornton
Best And Fast Change
Biogen Italia
Bmw Italia
Bnl- Gruppo Bnp Paribas
Boehringer Ingelheim Italia
Bonfiglioli Consulting
Boston Consulting Group
Boston Scientific
Bper Banca
Brembo
Bridgestone Technical Center Europe
British American Tobacco
Bulgari
Burberry Italia
Buzzi Unicem
Ca Technologies
Campus Biomedico – Università
Cartier – Richemont Italia
Cattolica Assicurazioni
Celgene Italia
Chianti Banca – Credito Cooperativo
Chopard Italia
Christie's
Cir Food
Cir Group
Cisco
Citi Group
Class Editori
Clear Channel
Coesia
Coima Sgr
Colosio Presse
Conad Del Tirreno
Cordusio Sim Spa
Credit Suisse
Cummins
Decathlon Italia
Dell Emc
Deloitte Consulting
Dhl Global Forwarding Italy
Dhl Supply Chain Italy
Discovery Italia Srl
Dolomiti Energia
Dompé Farmaceutici
Dorchester Collection – Hotel Principe Di Savoia
Dow Italia
Ducati Energia
Eataly
Edelman
Edison
Eli Lilly Italia
Enegan
Enel
Ernst&Young
Essilor Group – Luxottica
Euler Hermes Italia
Fastweb
Fater Group
Ferrari Fratelli Lunelli
Ferrino &C
Finecobank (Gruppo Unicredit)
Finital
Flixbus
Fma Roma
Free Energia
Freshfields Bruckhaus Deringer
Future Planning Partners
Garc
Genzyme – Sanofi
Giorgio Armani
Google
Grundfos
Grunenthal Italia
Gruppo Amadori
Gruppo Api
Gruppo Banca Esperia
Gruppo Banca Leonardo
Gruppo Bancario Iccrea
Gruppo Generali
Gruppo Ilva
Gruppo Intesa San Paolo
Gruppo Mediobanca
Gruppo Salini Impregilo
Gruppo Zanellato
Gsk – Glaxosmithkline
Gucci
Harper Collins Italia
Hasbro Italy
Havas Life
Ibm Italia
Ikea Italia Retail
Inaer Aviation Italia
Industrie Cartarie Tronchetti
Invest Banca
Invitalia
Ipsen Italia
Iren
Irinox Home
Italgas
Italiana Assicurazioni
Janssen-Cilag
Jimmy Choo
J.P. Morgan
Kairos Partners
Knorr – Bremse Rail Systems Italia
Kme Italia
Kpmg Advisory
L'oréal Italia
Larusmiani
Lazard & Co
Leonardo
Leroy Merlin Italia
Lottomatica
Luigi Lavazza
Luxottica
Magnolia
Mairie Technimont
Marcolin
Max Mara Fashion Group
Mediaset
Medtronic Italia
Merck Serono
Microsoft Italia
Moncler
Moody's Italia
Muji Italia Spa
Mukki Centrale Del Latte
Natixis
Neosperience
Nice To Meet You
Nielsen Italia
Novartis Farma
Ntv – Nuovo Trasporto Viaggiatori
Nuovi Investimenti Sim
Open Knoweldge (Bip)
Optimo Next
Paypal
Peroni
Pfizer Italy
Philip Morris
Pirelli
Porsche Consulting
Ppg Industries Italia
Pwc – Price Waterhouse Coopers
Quintiles Italia
Quixa – Axa Global
Rai
Reale Mutua – Reale Group
Remax Italia
Richemont Italia
Robert Bosch
Rolex Italia
Rotschild
Royal Bank Of Scotland
Ruffino (Constellation Brands)
Sace
Salvatore Ferragamo
Samsung Electronics Italia
Sandoz
Sanofi
Sap Italia
Shire Italia
Sicem
Sivam
Sky Italia
Snam
Softjam
Springboard Consulting
Superbrands
Tbwa Italia
Terna
Terra Events
Three Hills Capital Partners
Thun
Tim
Tod's Group
Toyota Italia
Trevi
Ubi Banca
Ubs Italia
Unicoop Firenze
Unilever
Vodafone
Zambon Group
Zg Lightning Italia
Zurich
BUSINESS FOR THE COMMON GOOD 2022
BUSINESS FOR THE COMMON GOOD 2021
BUSINESS FOR THE COMMON GOOD 2020
BUSINESS FOR THE COMMON GOOD 2019
BUSINESS FOR THE COMMON GOOD 2018
BUSINESS FOR THE COMMON GOOD 2017
BUSINESS FOR THE COMMON GOOD 2016