 Campus Dynamo Academy presso Dynamo Camp, Toscana
"Should we do more in this matter? I told you: yes.
Our governments simply do not have the means to increase their public expenditure"
Investire con uno scopo
Overview Conferenza
Business For The Common Good è una giornata di networking a porte chiuse che permette uno scambio tra i CEO coinvolti sull'opportunità di pensare a lungo termine alle strategie aziendali e sociali sul bene comune in Italia.
Il tema di questa seconda edizione è "Investing with Purpose".
L'evento prevede relatori e contenuti stimolanti, tra cui la presentazione dei risultati della prima Giving In Italy Survey, una ricerca condotta in collaborazione con CECP e SDA Bocconi sulla filantropia aziendale in Italia.
La conferenza offre opportunità di networking e si svolgerà nella suggestiva location del Campus Dynamo Academy nel contesto unico di Dynamo Camp.
Corporate Giving Summit: Focus sull'Italia
L'agenda della Conferenza Business for the Common Good di quest'anno comprende un Summit che riunisce i principali leader aziendali delle più grandi imprese italiane che guidano le strategie di investimento sociale. I relatori e i partecipanti si confrontano e imparano insieme, offrendo spunti di riflessione sulle tendenze, le partnership e il business case per far progredire il ruolo delle aziende come forza per il bene nella società e per le loro specifiche comunità di impatto.
Le sessioni forniscono approfondimenti sull'evoluzione del corporate giving, con focus sull'Italia: dalle sfide e opportunità territoriali, alle best practice, agli approfondimenti sui dati della ricerca Corporate Giving in Italia realizzata in collaborazione con SDA Bocconi.
Ravi Venkatesan
Chairman
Board at Bank of Baroda
Graham Hutchings
Principal
Oxford Analytica
Russ Eisenstat
Director
Center for Higher Ambition Leadership Former faculty member of Harvard Business School
Henrietta H. Fore
CEO
Global Co-Chair, Asia Society Chairman, Holsman International
Robert Forrester
President & CEO
Newman's Own Foundation
Shannon Schuyler
Chief
Purpose Officer and Corporate Responsibility Leader, PwC
Maria Serena Porcari
CEO
Fondazione Dynamo – Founder and Vice Chairman of Associazione Dynamo Camp Onlus
Hans-Christoph Hirt
Executive director and board member
Tim Youmans
Research Director, Strategic Investor Initiative
CECP
Fiorella Passoni
CEO
Edelman Italy
Enzo Manes
Founder and Chairman, Founder and President, President
INTEK GROUP S.p.A., DYNAMO Foundation, VITA Foundation
Giovanni Fantasia
CEO
Nielsen Italia
Oscar Di Montigny
Head of Marketing, Communication and Innovation
Banca Mediolanum spa and Popular Author
Russ Watts
Principle
Watts Group Executive Coach and FacilitatorConsultant
Barbara Saba
Head of Pricing &amp Data Analytics, Director,
J&J Medical Italy Spa, Fondazione J&J. Valore D Association Board Member
Clodia Vurro
Lecturer of Business Administration and Management
Department of Management and Technology of Bocconi University
Andrea Valcalda
Head
ENEL's Sustainability Department
Claudio Vanni
External Relations Director
Unicoop Firenze
Flemming Norrgren
Full Professor, Technology Management, Chalmers
University of Technology, Gothenburg, Sweden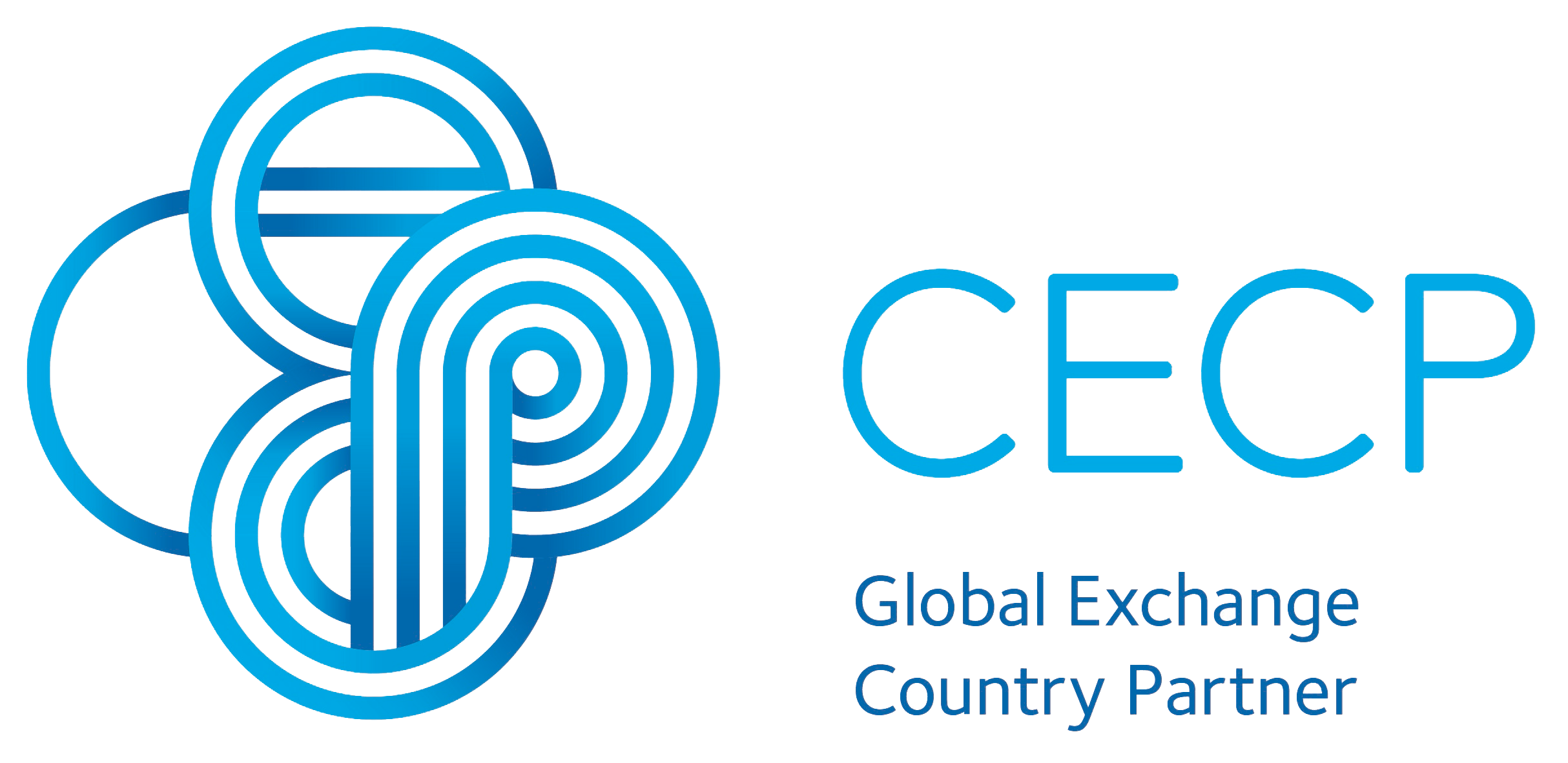 Chi è CECP
CECP è un network guidato da amministratori delegati che reputa importante che la strategia sociale di un' azienda – il modo in cui si impegna con le principali parti interessate, tra cui dipendenti, comunità, investitori e clienti – determini il suo successo. Fondato nel 1999 dall'attore e filantropo Paul Newman e da altri leader aziendali per creare un mondo migliore attraverso il business, CECP è diventato un movimento di oltre 200 tra le più grandi aziende del mondo che rappresentano 7.000 miliardi di dollari di fatturato, 18,6 miliardi di dollari di investimenti sociali, 13 milioni di dipendenti e 15.000 miliardi di dollari di asset in gestione. CECP aiuta le aziende a trasformare la loro strategia sociale fornendo connessioni e networking personalizzati, consulenza e supporto, benchmarking e tendenze, nonché sensibilizzazione e riconoscimento.
Visita il sito dedicato: www.cecp.co

Chi è Dynamo Academy
Dynamo Academy, partner italiano del CECP's Global Exchange, è un'impresa sociale che offre programmi di formazione ed executive education, attività esperienziali e servizi di consulenza. Supporta le aziende e i top manager nella creazione di valori solidi, combinando efficacemente business e impatto sociale. Dynamo Academy funge da punto di riferimento per il mondo aziendale e altre organizzazioni sui temi dell'imprenditoria sociale, della filantropia, del volontariato, del servizio alla comunità e del welfare aziendale. Inoltre, Dynamo Academy contribuisce alla sostenibilità economica di Dynamo Camp, la prima struttura in Italia che ospita gratuitamente per periodi di vacanza bambini e ragazzi con patologie gravi o croniche (dai 6 ai 17 anni).

Newman's Own Foundation
La Newman's Own Foundation utilizza il potere della filantropia per contribuire a trasformare le vite e alimentare il bene comune. La Newman's Own Foundation è stata istituita da Paul Newman per continuare la sua eredità filantropica. La Fondazione devolve a cause benefiche tutti i profitti e le royalties derivanti dalla vendita dei prodotti alimentari e delle bevande Newman's Own. Dal 1982, Paul Newman e la Newman's Own Foundation hanno donato più di 485 milioni di dollari a migliaia di organizzazioni benefiche in tutto il mondo.
"I started CECP with the belief that corporations could be a force for good in society"
Paul Newman
Founder Newman's Own
L'evento è stato realizzato grazie al supporto di:

Ospiti
A2a
(Axa) Quixa
Aberdeen Asset Management
Alfa Laval
Allianz + Fondazione Umana Mente
Amadori
Amazon
Amgen
Aon
Armani
Arval
Assicurazioni Generali
Banca Esperia
Banca Leonardo
Banca Mediolanum
Banco Popolare
Barclays
Barilla
Basis Group
Basic Net /Robe Di Kappa
Bayer
Bcc/Federcasse Iccrea
Best And Fast Change
Biogen
Bmw
Bocconi
Boehringer
Bosch
Boston Consulting Group
Boston Scientific
Bnl Fondazione
Bridgestone
Buzzi (Presa Spa)
Ca Technologies
Cardif
Carrefour
Cartier/Richemont
Celgene
Chianti Banca
Chopard
Cir Group
Cisco
Citibank (Citicorp)
Class Editori
Clear Channel Italia
Coimas
Coesia
Conad
Cordusio Sim (Unicredit)
Corriere Della Sera
Credit Suisse
Deloitte
Dhl
Discovery Communication
Dompe'
Dorchester – Principe Di Savoia
Ducati Energia
Eataly
Ebay – Paypal
Edison
E&Y Fondazione
Eli Lilly
Emc
Enel + Fondazione Enel Cuore
Enegan
Eprice
Erg
Euler Hermes
Europeassistance
Fastweb
Fater Group
Ferragamo
Ferrari Trento
Ferrino
Ferrovie Dello Stato
Fideuram
Findomestic
Fineco (Unicredit)
Fiorentina
Fondazione Altamane
Fondazione Cariplo
Fondazione Marazzina
Free Energia
Fresh Fields
Ge Italia
Ge Oil & Gas
Genzyme
Gilead
Grant Thornton
Gruppo Sole 24ore
Gsk
Gucci
Harpercollins
Hasbro
Havas
Ibm
Ikea
Inaer
Ind Cartarie Tronchetti (Foxy)
Intesa San Paolo (Banca Prossima E Fideuram)
Invest Banca
Invitalia
Iren
Irinox
Italiana Assicurazioni
J&J + Fondazione J&J
Jimmy Choo
Kairos
Kedrion
Knorr Bremse
Kpmg
L'oreal
Larusmiani
Lavazza
Lazard
Leonardo Company
Leroy Merlin
Mediaset
Mediobanca
Medtronic (Covidien)
Moncler
Muji
Natixis
Nielsen
Novartis
Ntv Spa
Nuova Investimenti
Okaidi
Optimo Next
Pfizer
Phillip Morris
Pictet
Pirelli
Plus 39
Porsche Consulting
Poste Italiane
Ppg
Pwc
Quintiles
Rai
Reale Mutua
Rolex
Royal Bank Of Scotland
Rosenberg Institute
Rothschild &Co.
Ruffino (Constellation Brands)
Sace
Salini Impregilo
San Raffaele
Sandoz
Sanofi
Sap
Sky
Shire
Sicem
Snam Rete Gas
Superbrands
Tbwa (Omnicop Group)
Tim + Fondazione Tim Italia
Terna
Three Hills Partners + Fondazione Nice To Meet You
Trevi Group
Thun
Tod's
Toyota
Ubi
Ubs
Unicoop
Vodafone + Vodafone Foundation
Zambon
Zanellato
BUSINESS FOR THE COMMON GOOD 2022
BUSINESS FOR THE COMMON GOOD 2021
BUSINESS FOR THE COMMON GOOD 2020
BUSINESS FOR THE COMMON GOOD 2019
BUSINESS FOR THE COMMON GOOD 2018
BUSINESS FOR THE COMMON GOOD 2017
BUSINESS FOR THE COMMON GOOD 2016