 What "S" stands for: the dimensions of change companies lead
Campus Dynamo Academy a Dynamo Camp, Toscana
"Everything that we do need to be connected to ESG, not only climate change but also the community, people and society"
Business for the Common Good è un evento di discussione e di riflessione a porte chiuse che crea la condizione ideale per uno scambio tra CEO e CEO sulla necessità di pensare a lungo termine alle strategie aziendali e sociali sul Bene Comune.
Questa edizione sarà caratterizzata da relatori illuminati e stimolanti e da contenuti sul tema: "What "S" stands for: the dimensions of change companies lead".
Una grande opportunità di networking per tutti i leader aziendali, provenienti dalle aziende più grandi e di maggior impatto in Italia e che guidano le strategie di investimento sociale.
La Conferenza si svolgerà nel nuovo Campus di Dynamo Academy, situato nel contesto unico di Dynamo Camp.
Una conferenza unica ed esclusiva, dove i relatori e i partecipanti si impegnano e imparano insieme, offrendo stimoli e riflessioni su tendenze, partnership e casi di business, al fine di sviluppare e potenziare il ruolo delle aziende come forza per il bene nella società e per generare impatto sul territorio.
Andrea Abodi
Chairman
Istituto per il Credito Sportivo
Virginia Antonini
Director of Sustainability and Corporate Communication
Reale Group
Marcello Gallo
President
Fondazione Donor
Balaji Ganapathy
Chief Social Responsibility Officer
Tata Consultancy Services
Esha Mansingh
Executive Vice President: Corporate Affairs and Investor Relations
Imperial
Vittorio Martinelli
Managing Director
Olympus
Serena Porcari
Chairman
Dynamo Academy
Alessia Ruzzeddu
Head of Training Welfare Diversity & Inclusion Management
Autostrade per l'Italia
Lynda Toussaint
CEO
Unjani Clinics NPC
Jole Saggese
Head of News
Class Cnbc
Ignacio Velo
Sustainability & Corporate Relations Directorate
Ilunion
Mario Vitale
Managing Director Fondazione CDP and
President Arbolia S.p.A.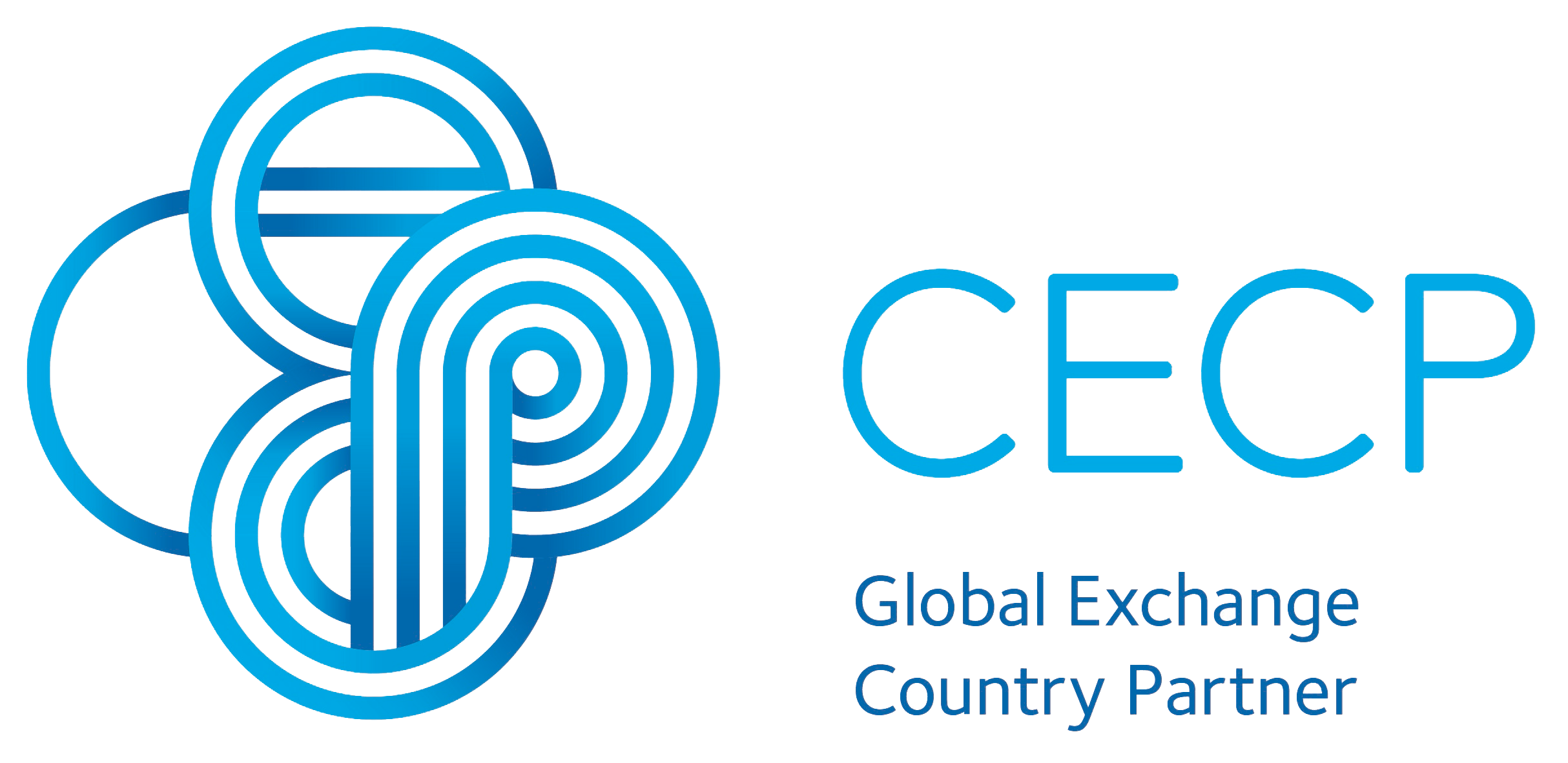 Chi è CECP
CECP è un network internazionale che supporta aziende multinazionali e globali nella generazione di valore sostenibile, offrendo una platea per condividere le loro strategie e casi concreti di impatto. Lavorando con amministratori delegati e leader nei settori della responsabilità d'impresa, della sostenibilità, delle relazioni con gli investitori e della finanza, CECP sviluppa con la sua "coalizione" di CEO le intuizioni più efficaci per rispondere alle esigenze degli stakeholder. Fondato nel 1999 dall'attore e filantropo Paul Newman per creare un mondo migliore attraverso il business, CECP è cresciuto fino a diventare un movimento di oltre 200 tra le più grandi aziende del mondo, che rappresentano 11,2 trilioni di dollari di fatturato, 23 miliardi di dollari di investimenti totali nella comunità, 14 milioni di dipendenti e 21 trilioni di dollari di asset in gestione. CECP aiuta le aziende a trasformare la loro strategia fornendo benchmarking, incontri, strategie e comunicazioni nelle aree degli investimenti sociali/comunitari, del coinvolgimento dei dipendenti, dell'ambiente, della governance sociale, della diversità e dell'inclusione e dello storytelling.

Chi è Dynamo Academy
Dynamo Academy Impresa Sociale, partner italiano del Global Exchange di CECP, promuove e valorizza il ruolo delle aziende come motore di sviluppo delle comunità e del territorio. Dal 2010 affianca, con servizi di formazione, consulenza e ricerca, organizzazioni profit e non profit, motivate da una leadership responsabile, nel rendere strategico l'impegno nel sociale. Dynamo Academy si fa portavoce dei valori, della missione e delle buona pratiche della Fondazione Dynamo Camp, e contribuisce alla sostenibilità economica del progetto.
"I started CECP with the belief that corporations could be a force for good in society"
Paul Newman
Founder Newman's Own
La conferenza è stata realizzata grazie al generoso supporto di PwC and Reale Mutua

Ospiti
| | |
| --- | --- |
| A2A Energia Aboca Group Accenture Acea Adecco Group Aidaf Allegrini Allianz Italia Amazon Amgen Anas Anasf Anthilia Capital Partners Sgr Spa Aon Apice Milano Apofruit Arval Axa Baker Hughes Banca Ifis Banca Mediolanum Banco Bpm Banco Di Lucca E Del Tirreno Spa Banzai – Eprice Barilla Basic Net Basis Group Bayer Healthcare Bcc Becton Dickinson Italia Biogen Italia Biomerieux Italia Bmw Italia Bnl – Gruppo Bnp Paribas Boehringer Ingelheim Italia Bomi Italia Bonfiglioli Consulting Boston Consulting Group Boston Scientific Bper Banca Bridgestone Technical Center Europe Brunello Cucinelli Bulgari Burberry Italia Busitalia Sita Nord Buzzi Unicem Caglia & Partners Campari Campus Biomedico – Università Cardif – Gruppo Bnp Paribas Cassa Depositi E Prestiti Cellnex Italia Centrale Del Latte Toscana – Mukki Che Banca – Gruppo Mediobanca Chianti Banca – Credito Cooperativo Sc Chiesi Farmaceutici Chopard Italia Christie's International Chromology Italia Cir Food Cir Group Cisco Citibank Class Editori Clio Makeup Coesia Coima Sgr Colosio Presse Conad Nord Ovest Sc Confcooperative Confindustria Dispositivi Medici Confindustria Lombardia Cosmetica Srl – Diego Dalla Palma Coty Italia Crea Conference Credito Valtellinese Crif Culti Milano Dal Colle Davines Decathlon Italia De Longhi Deloitte Consulting Dhl Global Forwarding Italy Discovery Italia Dolomiti Energia Dompé Farmaceutici Douglas Italia Ducati Energia Edelman Edison Editoriale Domus Efm Eli Lilly Italia Enav Enegan Enel Enervit Engineering Eni Rewind Erg Esselunga Ethos Group Europ Assistance Italia Everis Italia Farmae' Fastweb Fater Fedro Training & Coaching Ferrero Ferrino & C. Fideuram Intesa Sanpaolo Fincantieri Findomestic Banca Finecobank Banca Fineco Firenze Convention Bureau Fma Hub Freeda – Ag Digital Media Free Energia Freshfields Bruckhaus Deringer Garc Generali Italia Germinal Italia | Goldman Sachs Grandvision Italy Great Place To Work Institute Italia Grundfos Grunenthal Italia Gruppo Crimi – Farmacia Loreto Gallo Gruppo Fma Gruppo Etichetta 2000 Gruppo Zanellato Gsk Gucci Guna Harper Collins Italia Hasbro Italy Havas Life Italy Ibm Italia Iccrea Banca Intesa San Paolo Invitalia Iren Irinox Irritec Italfarmaco Holding Italferr Italgas Janssen-Cilag J.P. Morgan Chase Bank Kering Italia Kme Italia Kpmg Knorr-Bremse Rail Systems Kratesis Larusmiani Lavazza Lazard & Co Leonardo Leroy Merlin Italia L'oreal Italia Lottomatica Ludovico Martelli Luxottica Lvmh M.S.D. Italia Mansutti Mediobanca Medtronic Italia Mercitalia Logistics Microsoft Italia Moleskine Moncler Moody's Italia Natixis Netcom Group Novartis Farma Ntt Data Italia Nuovi Investimenti Sim Odt Di Orazio Ventimiglia Oic Group Olympus Italia Openknoweldge Optimo Next Paypal Pelletteria Richemont Pfizer Italy Philip Morris Italia Pictet & Cie Pinalli Pirelli & C. Play For Change Pm Consulting Pmg Italia Ponti Porsche Consulting Postel Ppg Industries Italia Poste Italiane Principe Di Savoia Proaxxes Pwc Quixa Randstad Italia Rarelab Reale Mutua – Reale Group Re-Forme Remax Italia Revet Richemont Italia Rina Risorsa Uomo Robert Bosch Roberto Ceschina Innovation Group Rocchetti Comunicazione Rotschild & Co Italia Ruffino Sace Salvatore Ferragamo Samsung Electronics Italia Sanofi Santa Margherita Sap Italia Sisalpay – Mooney Sky Italia Snam Sol Soluzione Group Springboard Consulting Ssd Mi Games Arl Stmicroelectronics Superbrands Italia Superfluid Swg Tbwa Italia Terna Terraevents Three Hills Capital Partners Thun Tim Trenitalia Trevi Ubi Banca Ubs Asset Management Unicoop Firenze Unicredit Universita' Degli Studi Di Trento Universita' Luigi Bocconi Uvet Events Vita Societa' Editoriale Vodafone Webuild Zambon Group |
BUSINESS FOR THE COMMON GOOD 2022
BUSINESS FOR THE COMMON GOOD 2021
BUSINESS FOR THE COMMON GOOD 2020
BUSINESS FOR THE COMMON GOOD 2019
BUSINESS FOR THE COMMON GOOD 2018
BUSINESS FOR THE COMMON GOOD 2017
BUSINESS FOR THE COMMON GOOD 2016