SUNDAY EVENING, JUNE 18th – MONDAY, JUNE 19th
Campus Dynamo Academy at Dynamo Camp, Tuscany – Italy

"I started CECP with the belief that corporations could be a force for good in society"
Paul Newman
Founder Newman's Own
Conference Overview –
Business For The Common Good is a half-day, closed-door networking discussion that creates the ideal condition for CEO-to-CEO exchanges
on the case for long-term thinking about business and social strategies on common good in Italy.
The theme of this 2nd edition is "Investing with Purpose".
The event will include enlightened and inspiring speakers and contents, including the presentation of the results of the first Giving In Italy Survey,
research performed with CECP methodology and in collaboration with SDA Bocconi on corporate philanthropy in Italy.
The conference provides networking opportunities and will take place in the inspiring location of the Dynamo Academy Campus in the Tuscan hills.
Corporate Giving Summit: Focus on Italy
Monday afternoon session
In addition to the CEO Conference, this year's Business for the Common Good agenda includes a Summit that brings together key corporate leaders from Italy's largest companies who drive societal investment strategies. Speakers and fellow attendees engage and learn together, offering powerful insights on trends, partnerships, and the business case to advance companies' role as a force for good in society and for their particular communities of impact. The sessions provide insights into the evolution of corporate giving, shedding light on Italy: from territorial challenges and opportunities, best practices, data insights from the Corporate Giving in Italy research conducted with SDA Bocconi, and will also provide a forum for networking and idea sharing on future strategies. The Summit takes place on Monday afternoon, June 19th from 3pm to 6pm.

Who is CECP
CECP is a CEO-led coalition that believes that a company's social strategy — how it engages with key stakeholders including employees, communities, investors, and customers —determines company success. Founded in 1999 by actor and philanthropist Paul Newman and other business leaders to create a better world through business, CECP has grown to a movement of more than 200 of the world's largest companies that represent $7 trillion in revenues, $18.6 billion in societal investment, 13 million employees, and $15 trillion in assets under management. CECP helps companies transform their social strategy by providing customized connections and networking, counsel and support, benchmarking and trends, and awareness building and recognition. Visit www.cecp.com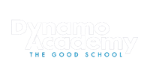 Who is Dynamo Academy
DYNAMO ACADEMY, the Local Authority of CECP's Global Exchange, is a social enterprise originated in through the successful experience of Dynamo Camp. Dynamo Academy works with corporate partners on social entrepreneurship and corporate citizenship, providing a variety of consulting services from design and organization of ad-hoc consulting projects to employee engagement initiatives. Dynamo provides partners exclusive use of the camp and of the Oasi, Dynamo facilities which include state of the art infrastructures located in an amazing natural oasis of over 3,700 acres in Tuscany. The proceeds of Dynamo Academy corporate initiatives are given back to Dynamo Camp towards fulfilling its mission. Visit www.dynamoacademy.org

Who is Newman's Own Foundation
Newman's Own Foundation uses the power of philanthropy to help transform lives and nourish the common good. Newman's Own Foundation was established by Paul Newman to continue his philanthropic legacy. The Foundation gives all profits and royalties to charitable causes from the sale of Newman's Own food and beverage products. Since 1982, Paul Newman and Newman's Own Foundation have donated more than $485 million to thousands of charitable organizations around the world.
For more information, visit www.newmansownfoundation.org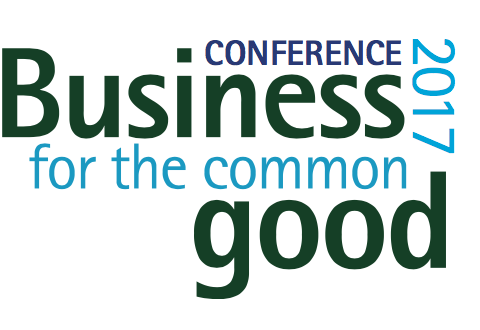 SUNDAY, JUNE 18th EVENING
| | |
| --- | --- |
| 5:30pm-7:00pm | Arrivals |
| 7:00pm | Welcome and BBQ at the Villa |
| 9:00pm | Movie in the theatre |
MONDAY, JUNE 19th
| | |
| --- | --- |
| 7:00am-8:30am | Optional Activities and Breakfast |
| 9:30am-1:00pm | Business for the COMMON GOOD CONFERENCE |
| 1:00pm | Working Lunch on Campus |
| 1:30pm-4:00pm | Corporate Giving: Focus on Italy |
| 4:30pm | Departures or Optional Activities |
| 8:00pm | Informal Dinner for Remaining Guests |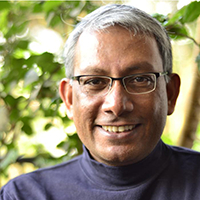 RAVI VENKATESAN
Chairman of the Board at Bank of Baroda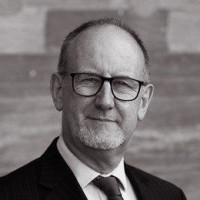 GRAHAM HUTCHINGS
Principal, Oxford Analytica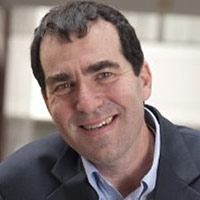 RUSS EISENSTAT
Director Center for Higher Ambition Leadership Former faculty member of Harvard Business School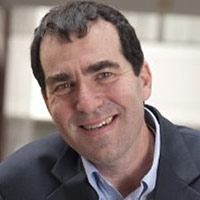 RUSS EISENSTAT
Director Center for Higher Ambition Leadership Former faculty member of Harvard Business School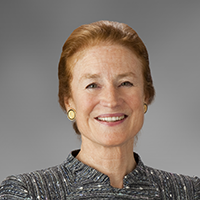 HENRIETTA H. FORE
Global Co-Chair, Asia Society Chairman and CEO, Holsman International
READ MORE
Ravi Venkatesan is the Chairman of the Board at Bank of Baroda. He is also the founder Chairman of Social Venture Partners India, a partner at Unitus Seed Fund and a fund advisor at Kalaari Capital. Ravi serves on the boards of Rockefeller Foundation, Infosys Ltd and several advisory Boards. He is the author of an acclaimed book "Conquering the Chaos: Win in India, Win Everywhere" published by Harvard Business Review.
Prior to this, as Chairman of Microsoft India between 2004 and 2011, Ravi helped build India into Microsoft's second-largest presence in the world. He was instrumental in creating Microsoft India's Project Shiksha, a computer literacy program which has so far trained over 40 million school children in India. Ravi was previously the Chairman of Cummins India and led its transformation into India's leading provider of engines and power solutions. He helped establish the Cummins College of Engineering, India's first engineering college for women, in Pune. Ravi has served on the boards of Harvard Business School, AB Volvo, Bunge and Thermax.
Ravi has a BS from IIT Bombay, an MS from Purdue University, and an MBA from Harvard Business School where he was a Baker Scholar. He is a recipient of the Indian Institute of Technology Bombay's Distinguished Alumnus Award and Purdue University's Distinguished Engineering Alumnus Award. He was voted as one of India's best management thinkers by Thinkers50 and is one of Linkedin's Top Global Influencers.
Ravi brings a wealth of experience in corporate leadership, globalization, innovation and private sector approaches to social change in addition to a deep understanding of the political economy of India.
READ MORE
Graham Hutchings is Principal of Oxford Analytica, having served as Managing Director for 2 years and for the previous 13 years as the firm's Managing Editor of the Oxford Analytica Daily Brief where he led the company's Analysis team and the global contributor network in delivering analysis of political, economic and social events around the world each day for clients in government, international institutions and corporations.
In his various roles at the firm Graham has undertaken a number of client engagements worldwide, speaking on the changing landscape of business and politics to clients in government, international institutions and corporations.
Graham was previously China Correspondent of London's Daily Telegraph from 1987 to 1998, living in Beijing then Hong Kong.
READ MORE
Previous to his role at the Center, Russ was founder and partner at TruePoint, a mission-driven consulting company. He is also a former member of the faculty of the Harvard Business School. For nearly three decades Russ has partnered with senior leaders to achieve breakthroughs in large-scale organizational change and innovation, strategy implementation, and the design of complex organizations. He is the author and co-author of numerous articles and books including Higher Ambition: How Great Leaders Create Social and Economic Value.
READ MORE
Ms. Fore is Chairman and CEO of Holsman International, a manufacturing, and investment company. She serves on the Boards of Essilor International SA, Exxon Mobil Corporation, General Mills, and Theravance Biopharma Inc.
Ms. Fore is Global Co-Chair of Asia Society and Chair of the Middle East Investment Initiative. Ms. Fore is a Trustee of the Aspen Institute and the Center for Strategic and International Studies. She also serves on the Boards of Committee Encouraging Corporate Philanthropy, Center for Global Development, and Initiative for Global Development. She is a member of the American Academy of Diplomacy, American Leadership for a WaterSecure World Campaign Cabinet, Chief Executives Organization, Committee of 200, Council on Foreign Relations, Economic Club of New York, International Women's Forum, Wellesley College Business Leadership Council, WomenCorporateDirectors, and YPO/WPO. From 2009 to 2015, Ms. Fore served as Co-Chair of WomenCorporateDirectors.
Ms. Fore served as Administrator of USAID and Director of US Foreign Assistance, holding the equivalent rank as Deputy Secretary of State. She served on the Boards of the Overseas Private Investment Corporation, and the Millennium Challenge Corporation.
Prior, Ms. Fore served as Under Secretary of State for Management, the Chief Operating Officer for the Department of State.
She served as 37th Director of the US Mint in the Department of Treasury, as President of the International Mint Directors.
Ms. Fore has a BA from Wellesley College and a MS from University of Northern Colorado.
Ms. Fore is married and lives in Washington, DC, Nevada and California. She is a keen sailor and collector of antique Holsman Automobiles. She is also a lemon and avocado rancher in Santa Barbara, CA.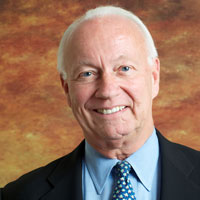 ROBERT FORRESTER
President & CEO at Newman's Own Foundation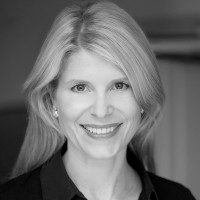 SHANNON SCHUYLER
Chief Purpose Officer and Corporate Responsibility Leader, PwC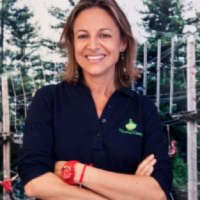 MARIA SERENA PORCARI
CEO of Fondazione Dynamo – Founder and Vice Chairman of Associazione Dynamo Camp Onlus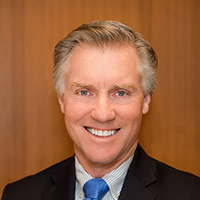 DARYL BREWSTER
CEO of CECP
READ MORE
Robert (Bob) H. Forrester is President and CEO of Newman's Own Foundation, and Executive Chairman of Newman's Own, Inc. He was a close, personal friend and philanthropic advisor to Paul Newman, who founded the Company and Foundation. Prior to Newman's Own, Bob was Founder, Chairman, and CEO of Payne, Forrester & Associates, LLC, an international consulting group providing services to nonprofits. He headed the group for 25 years, during which time it served more than 550 client organizations. Bob has also held executive management positions at the University of Hartford and New York University. Bob's career spans 45 years of work with nonprofit and philanthropic organizations in the developed and developing world. He serves on numerous boards, including CECP, University of Hartford, SeriousFun Children's Network, Safe Water Network, Newman's Own Foundation, and Newman's Own, Inc. Bob served as a U.S. Army officer in the Republic of Vietnam.
READ MORE
A highly accomplished and sought-after corporate responsibility (CR) leader, Shannon has a deep understanding of social innovation, youth education, employee engagement, and the meaning of purpose beyond profit. Having established purpose as part of the CR strategy, she is now working to infuse purpose into PwC's core business strategy, elevating the global conversation on building trust, collaboration and acting with intention and meaning in every practice, service offering and engagement. Shannon has spoken at the UN General Assembly, participated in G20 meetings and keynoted at the Social Innovation Summit. She is a managing editor for Huffington Post's What's Working initiative and in 2015 was honored by Foreign Policy as a Global Thinker.
READ MORE
Maria Serena Porcari is the CEO of the Dynamo Foundation, a Venture
Philanthropy Foundation, founded
by the Intek Group in Milan. Since April 2004, she has been in charge of the start-up of the Foundation and of its main project, the Dynamo Camp in cooperation with the Association of Hole in the Wall Camps (today SeriousFun Children's Network founded by Paul Newman). Serena is Founder and Vice Chairman of Associazione Dynamo Camp Onlus. As CEO of Dynamo Camp, she targeted the 8 M€ fundraising campaign for starting-up Dynamo Camp operations and she is guiding the process for becoming sustainable, raising every year more than 4 M€. Today Dynamo Camp employs more than 100 people and manages 640 volunteers a year, reaching completely with its therapeutic recreational programs free of charge more than 4300 children with severe and chronicle illnesses parents and siblings. Since 2009, she is chairman of Dynamo Academy, a social enterprise established to promote social responsibility in Italy. It contributes with its activities to the sustainability of Dynamo Camp. At present she is active in implementing a third social enterprise in the food business.
Before joining Fondazione Dynamo, Maria Serena Porcari was a Certified Consultant within the BCS Organisation (Business Consulting Services) in IBM Italy and worked as Client Executive for several Industrial Organisations, with a responsibility responsible of more than 70 Million Dollar of business. In IBM, Maria Serena launched and managed the Centre for IBM e-business Innovation for Italy.
Maria Serena graduated in Business Administration at University "L. BOCCONI", Italy with honor. Maria Serena is a Dottore Commercialista (Chartered Accountant) and speaks fluent English and German.
She completed the Master in International Management awarded by the Community of European Management Schools (CEMS). Maria Serena has an MBA with the Henley Management College (IBM Corporate MBA), Great Britain. Maria Serena joined the Executive Program, Innovating Health for Tomorrow, INSEAD, France, sponsored by J&J Foundation.
Maria Serena is married and has 3 children.
READ MORE
Daryl is the CEO of CECP, where he spearheads the effort to engage a coalition of CEOs who believe that societal improvement is an essential measure of business performance. He has nearly 30 years of executive experience in the US and abroad, including as an officer for several Fortune 500 companies, the CEO of a publicly-traded company, and the head of five multi-billion dollar business units. Prior to joining CECP, Daryl served as the turnaround CEO of Krispy Kreme Doughnuts, Inc., reversing financial declines, clearing up a myriad of financial and accounting difficulties, reducing debt and expanding globally. He also has an extensive background in non-profits, having served on the boards of the American Marketing Association; several colleges & university councils; the Y Alliance; CIFF-Funded MANA (Mother Administered Nutritive Assistance), which is focused on reducing childhood hunger around the world; and the RWJohnson-supported Partnership for Healthy Kids, which is working to decrease childhood obesity in the US. In March 2016, Daryl was elected to The National Organization on Disability's Board of Directors.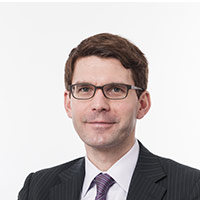 HANS-CHRISTOPH HIRT
Executive director and board member at Hermes EOS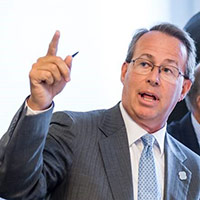 TIM YOUMANS
Research Director, Strategic Investor Initiative, CECP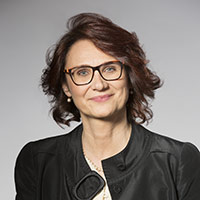 FIORELLA PASSONI
CEO Edelman Italy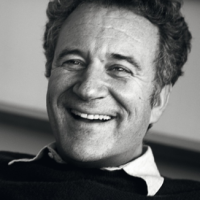 ENZO MANES
Founder and Chairman of INTEK GROUP S.p.A., Founder and President of DYNAMO Foundation, President of VITA Foundation
READ MORE
Dr Hans-Christoph Hirt is an executive director and board member at Hermes EOS and as Co-Head of the organisation responsible for the sustainable success of the business. He leads and oversees the global engagement programme and the quality of the services Hermes EOS provides to its clients around the world. Hans also leads some high-profile stewardship activities, including priority engagements with major companies in Asia and Germany, as well as interactions with key regulators and organisations. Prior to joining Hermes EOS, Hans worked with international law firm Ashurst. He is the author of numerous publications on corporate governance and law, responsible investment and stewardship. Currently, he is a member of the Steering Committee of the UN PRI Investor Engagement Clearinghouse and the Shareholder Responsibilities Committee of the International Corporate Governance Network. In 2015, he joined the Institutional Investor Council in Malaysia. Hans is a UK-qualified lawyer, holds degrees in Business Administration from universities in Germany and the UK, the ACCA qualification and a PhD from the London School of Economics (LSE). He continues to be involved in academia as a Corporate Governance Fellow at the LSE's Financial Markets Group and a Teaching Fellow at University College London. Hans speaks French, German and Mandarin.
READ MORE
Tim Youmans is Research Director for the Strategic Investor Initiative (SII) at CECP, "The CEO Force for Good," a "Newman's Own" non-profit headquartered near Wall St. Tim has been a research scholar at Harvard Business School and in the MIT Sloan School's Family Leaders with Purpose Program. At Harvard and now MIT Sloan he continues to work closely with Oxford Said Business School Professor Robert G. Eccles. Their research on "Materiality in Corporate Governance …" and on other topics has been featured by The MIT Sloan Management Review, Forbes, The Economist, The Financial Times, Harvard Business School Working Knowledge, The Guardian and The American Bar Association, among many other publications. Tim has a Master's Degree in Public Administration and is a Lucius N. Littauer Fellow from the Harvard Kennedy School, and has been an advisor to student-run start-up firms in the Harvard Innovation Lab. After a career in the Coast Guard, Tim spent 25 years in business, the last 17 years running his own consulting firms. He interrupted this consulting practice twice to work full time for a client: first as EVP of a venture funded internet startup and second to run a large family office. Tim has had both governments and corporations as clients across the globe. He received an MBA from the University of Southern Maine (1992) and a BS in Management from the United States Coast Guard Academy (1981). He was retired from the Coast Guard as Lieutenant in 1989 after serving both afloat and ashore in Alaska, Washington, DC and Maine, and is a service-disabled military veteran.
READ MORE
Fiorella Passoni has worked in the communication industry for 25 years, 20 of which have been spent at Edelman. Since 2001, Fiorella has held the position of General Manager for Edelman Italy, which was named Italian Consultancy of the Year by the Holmes Report. The Italian office is also coordinating 17 Edelman affiliates and Fiorella is currently transforming the local operations into a true communications marketing agency and succeeding as one of the most profitable offices in Europe. In 2008 she became a member of the Edelman European Executive Team with specific responsibility for Spain, talent empowerment and development and training; in 2010 she joined the Global Executive Team with commitment on the development of future managers and next lead generation and in 2016, she was named on the Global Executive Committee for Family Businesses.
In 2013, Fiorella was admitted to the Council for the United States and Italy, a binational non-profit, non-political organization founded in 1983 by Gianni Agnelli and David Rockfeller. The Council aims at fostering closer ties between the United States and Italy and the focus of its membership and activities is economy and finance. Furthermore, Fiorella is a member of the Ruling Companies, a non-profit association aimed at promoting a serious, concrete, up to date management philosophy and an active participant at Deauville Women's Forum Annual Conferences.
READ MORE
Founder and Chairman of INTEK GROUP S.p.A., a diversified holding company listed on the Milan Stock Exchange.
The Group, with revenues of over 2.0 billion euros, employs more than six thousand people and operates in different sectors : Industrial sector (through KME AG); Renewable energy (through ErgyCapital S.p.A.) and in Financial Services (through i2Capital Partners SGR S.p.A.).
Founder and President of DYNAMO Foundation, a private foundation of Venture Philanthropy, established in 2003, with the mission to promote the naissance and the organization of the new social enterprises including: Dynamo Camp, Dynamo Academy, Pro Dynamo and Dynamo Oasis.
He is President of VITA Foundation, founding shareholder of Vita S.p.A., a publishing company that produces VITA, a weekly Italian magazine dedicated to the world of non-profit.
Member of the board of ADRIANO OLIVETTI Foundation.
In the 2013 he was decorated with the Order of Merit for Labour by the President of the Italian Republic. The title "Cavaliere del Lavoro" is a recognition for results obtained in the world of business, the creation of development and jobs but above all for the commitment to ethical and social responsibility aimed at improving living and working conditions in Italy.
Since the beginning of 2015 to 2016 , he has been a pro bono advisor to the Italian government for the Third sector, and his role is to create and foster tools and strategies to encourage the creation and growth of social entrepreneurship initiatives of national importance.
Vincenzo Manes graduated with honors in Economics at the LUISS University of Rome.
He is married and has three children.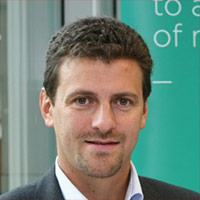 GIOVANNI FANTASIA
CEO Nielsen Italia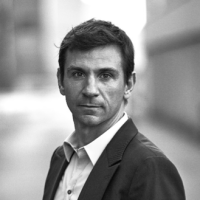 OSCAR DI MONTIGNY
Head of Marketing, Communication and Innovation at Banca Mediolanum spa and Popular Author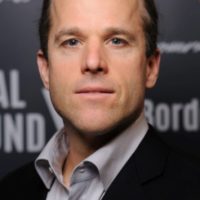 RUSS WATTS
Principle at the Watts Group Executive Coach and FacilitatorConsultant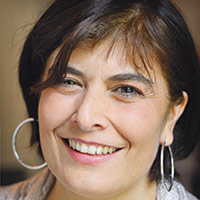 BARBARA SABA
Head of Pricing & Data Analytics at J&J Medical Italy Spa and Director of Fondazione J&J. Valore D Association Board Member
READ MORE
Giovanni Fantasia is Managing Director Nielsen Italy since February 1st, 2014 and Managing Director Nielsen Greece since September 1st, 2014 untill May 25th, 2016.
For the last 20 years Giovanni has been working both for global established companies and for emerging startups, gaining an excellent understanding of the online world, e-commerce and Media, with a strong attention and passion for consumer.
Giovanni started his career in IBM and HP before joining McKinsey. He held the position of CEO Italy for Autoscout24 (Deutsche Telekom), of which he was also Vice President Sales Europe and Group Board Member. Giovanni was also Group COO at Populis. Prior to Nielsen he was Managing Director eBay Italy.
Giovanni has a degree in Computer Science at the University of Pisa, earned a master's degree in Information Engineering at Cefriel/Politecnico of Milan and deepened business administration at McKinsey MBA.
READ MORE
Born in Milan on August 31st 1969, married and father of five children, Oscar di Montigny is an expert in Innovative Marketing, Relational Communication and Corporate Education. He is the creator and main supporter of the Economy 0.0 principles. Oscar is a passionate and motivating public speaker who has been invited to participate in many national and international forums and events. His aim and vision are to contribute to and help young generations to be able to face future challenges and opportunities. In September 2016, he published his first book "Il tempo dei Nuovi Eroi" (Time of the New Heroes) edited by Mondadori.
READ MORE
For the past 25 years, Russ has guided leaders to reach their potential by using mindfulness,
ability to assess situations and behaviors objectively, compassion, humor and authentic support. His work developing leadership awareness has strengthened and encouraged hundreds of clients in understanding their patterns, potential, strengths and weaknesses, thus providing a richer understanding of themselves and the culture and relations they facilitate in the workplace. His is currently an Adjunct Professor at Georgetown University teaching courses on Teams/Group Dynamics and Change/Conflict Management. He is also currently Board President serving a three-year term on the Board of a large non-profit. His clients have come from a wide variety of workplaces including small NGOs to NASA, the World Bank, International Monetary Fund, McCormick Spice, Marriott, Environmental Protection Agency, Oracle, European Parliament, University of California at Davis, and Georgetown University to name a few. With a background in Education and Organizational Development, Russ holds an English Degree from the University of California at Davis, and an Executive Master's Degree in Leadership from the Georgetown University McDonough School of Business. He is a graduate from the Executive Leadership Coach training from Georgetown University and holds an ACC level of certification from the International Coach Federation (ICF).
READ MORE
Barbara is Head of Pricing & Data Analytics in Johnson & Johnson Medical and Director of Fondazione Johnson & Johnson.
Her career in J&J started in 2001 after 10 years' experience with Colgate-Palmolive. In Johnson & Johnson she progressed through positions of increasing responsibilities in the Finance & Controlling area both at National & International level and in her current role she is committed both on the Business side and on the Corporate Social Responsibility through Fondazione Johnson & Johnson that she leads and that represents all Johnson & Johnson Companies in Italy Cross Sector.
She is member of the Women's Leadership Initiative Johnson & Johnson Cross sector council and is currently also serving as Board member of Valore D Association – a National association supporting women's leadership in Italy- for which J&J is a founding member – that counts over 160 companies in the country employing over 1 million people.
Barbara has a degree in Business Administration from LU.I.S.S. University of Rome.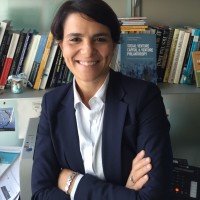 CLODIA VURRO
Lecturer of Business Administration and Management at the Department of Management and Technology of Bocconi University
ANDREA VALCALDA
Head of ENEL's Sustainability Department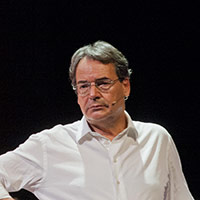 CLAUDIO VANNI
Unicoop Firenze – External Relations Director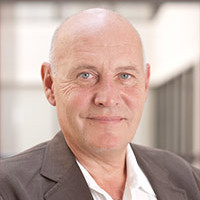 FLEMMING NORRGREN
Full Professor, Technology Management,
Chalmers University of Technology, Gothenburg, Sweden
READ MORE
Clodia Vurro is a Lecturer of Business Administration and Management at the Department of Management and Technology of Bocconi University (Milano, Italy), where she teaches management, global sustainability strategy, social entrepreneurship and impact investing. She coordinates the Sustainability Research Lab at SDA Bocconi School of Management with a focus on strategic change for sustainability, measurement tools for social value creation, social innovation and entrepreneurship. At SDA Bocconi, she coordinates the Dynamo Initiative: Business for the Common Good to support companies in managing their impact on society in a strategic way. She is a faculty member of the Master in Green Management, Energy and Corporate Social Responsibility at Bocconi University. Her research has been published in leading management journals including Entrepreneurship and Regional Development, Journal of Business Ethics, International Journal of Small Business Management, European Management Review.
Giovanni started his career in IBM and HP before joining McKinsey. He held the position of CEO Italy for Autoscout24 (Deutsche Telekom), of which he was also Vice President Sales Europe and Group Board Member. Giovanni was also Group COO at Populis. Prior to Nielsen he was Managing Director eBay Italy.
Giovanni has a degree in Computer Science at the University of Pisa, earned a master's degree in Information Engineering at Cefriel/Politecnico of Milan and deepened business administration at McKinsey MBA.
READ MORE
Andrea Valcalda was born in Genoa, Italy in 1965, and graduated in 1992 with a Bachelor's Degree in Economics.
He joined ENEL in 1996 and has held various positions in the corporate headquarters, from assistant to the President of the company, to member of the Planning and Control Department. After one year as Chief of CEO's Staff, he was named in 2008 Vice President for Innovation and Environment, where he was responsible for defining the company's technological roadmap and drawing up the Group's innovation plan. Since 2013 he has been Head of Environmental Policies and Climate Change until his nomination as Head of ENEL's Sustainability Department in 2014. He is Managing Director of "Enel Cuore" Foundation.
READ MORE
In Unicoop Firenze his career began in 1979. Claudio is the Director of the External Relations and he is the Assistant to the President of the Co-operative Supervisory Board. He has the responsibility for the Communication and for the Cultural activities offered to over 1 million members of the Co-operative. During his history Unicoop Firenze has promoted lots of cultural initiatives involving local and national Italian Institutions, such as the organization of a crowd funding for the restoration of the Florentine Baptistery. He is member of the Board of "Il Cuore si Scioglie onlus Foundation", a no profit organization the purpose of which is to promote the sense of solidarity not only in the third World countries but also in Italy.Claudio has been in charge of the start-up of the Foundation in 2010 and he is still the responsible for its main activities. His role is to individuate and to manage domestic and international projects.
READ MORE
Flemming received his PhD in Psychology 1982 from Gothenburg University, Sweden and became associate professor in Organizational Psychology 1989. 1998 he was appointed full professor at the School of Technology Management and Economics, Chalmers University of Technology, Gothenburg Sweden. Since 2007 he is also a faculty member of the Politecnico di Milano in Italy where he teaches OB for MBAs.
Flemming has been co-founder and director of three large multi disciplinary research centers since 1987 and onwards. FENIX, the third of these was one of Europes largest Management research programs ever (1997-2005). It´s focus was on Management of Industrial R&D and involved 4 MNC partners, executive PhD candidates and an international faculty of about 25 associate and full professors. All three centers have engaged in action research and were financed by both industry and state funding agencies.
Flemming has pursued research mainly on issues such as leadership, change management and the organization of academic and industrial R&D activities. Publication of research in journals such as Harvard Business Review, Journal of Product Innovation Management, R&D Management, Research Policy as well as co-authoring several books. Together with American and Swedish colleagues he authored the book Higher Ambition about leaders creating both economic and social value and published by Harvard Business Press. Based on this book and the research conducted with 35 CEOs across the world he has been cofounding the Center for Higher Ambition Leadership in the US and Sweden. He serves as the chairman of the European center. He is scientifically responsible for the Chalmers School of Entrepreneurship and its masters programs enroll 50 students/year.
In parallel Flemming has worked as a consultant and advisor for international companies for more than 30 years doing leadership development, organizational redesign and strategic change management. For periods of 1-2 years he has been hired temporarily as manager in R&D functions. The major engagements have been to redesign and transform R&D units and assisting top teams on transformational and strategic changes. Consulting engagements also included design and execution of both in-house leadership development programs and multi-client service. In addition to industrial clients (auto, med-tech, pharma and telecom mainly) he has worked with health care organizations and state agencies.
Over the last 10 years Flemming has worked as a land and house developer, receiving several prizes for architecture and sustainability in building and community development.
A2A
(AXA) QUIXA
ABERDEEN ASSET MANAGEMENT
ALFA LAVAL
ALLIANZ + FONDAZIONE UMANA MENTE
AMADORI
AMAZON
AMGEN
AON
ARMANI
ARVAL
ASSICURAZIONI GENERALI
BANCA ESPERIA
BANCA LEONARDO
BANCA MEDIOLANUM
BANCO POPOLARE
BARCLAYS
BARILLA
BASIS GROUP
BASIC NET /ROBE DI KAPPA
BAYER
BCC/FEDERCASSE ICCREA
BEST AND FAST CHANGE
BIOGEN
BMW
BOCCONI
BOEHRINGER
BOSCH
BOSTON CONSULTING GROUP
BOSTON SCIENTIFIC
BNL FONDAZIONE
BRIDGESTONE
BUZZI (PRESA SPA)
CA TECHNOLOGIES
CARDIF
CARREFOUR
CARTIER/RICHEMONT
CELGENE
CHIANTI BANCA
CHOPARD
CIR GROUP
CISCO
CITIBANK (CITICORP)
CLASS EDITORI
CLEAR CHANNEL ITALIA
COIMAS
COESIA
CONAD
CORDUSIO SIM (UNICREDIT)
CORRIERE DELLA SERA
CREDIT SUISSE
DELOITTE
DHL
DISCOVERY COMMUNICATION
DOMPE'
DORCHESTER – PRINCIPE DI SAVOIA
DUCATI ENERGIA
EATALY
EBAY – PAYPAL
EDISON
E&Y FONDAZIONE
ELI LILLY
EMC
ENEL + FONDAZIONE ENEL CUORE
ENEGAN
EPRICE
ERG
EULER HERMES
EUROPEASSISTANCE
FASTWEB
FATER GROUP
FERRAGAMO
FERRARI TRENTO
FERRINO
FERROVIE DELLO STATO
FIDEURAM
FINDOMESTIC
FINECO (UNICREDIT)
FIORENTINA
FONDAZIONE ALTAMANE
FONDAZIONE CARIPLO
FONDAZIONE MARAZZINA
FREE ENERGIA
FRESH FIELDS
GE ITALIA
GE OIL & GAS
GENZYME
GILEAD
GRANT THORNTON
GRUPPO SOLE 24ORE
GSK
GUCCI
HARPERCOLLINS
HASBRO
HAVAS
IBM
IKEA
INAER
IND CARTARIE TRONCHETTI (FOXY)
INTESA SAN PAOLO (BANCA PROSSIMA E FIDEURAM)
INVEST BANCA
INVITALIA
IREN
IRINOX
ITALIANA ASSICURAZIONI
J&J + FONDAZIONE J&J
JIMMY CHOO
KAIROS
KEDRION
KNORR BREMSE
KPMG
L'OREAL
LARUSMIANI
LAVAZZA
LAZARD
LEONARDO COMPANY
LEROY MERLIN
MEDIASET
MEDIOBANCA
MEDTRONIC (COVIDIEN)
MONCLER
MUJI
NATIXIS
NIELSEN
NOVARTIS
NTV SPA
NUOVA INVESTIMENTI
OKAIDI
OPTIMO NEXT
PFIZER
PHILLIP MORRIS
PICTET
PIRELLI
PLUS 39
PORSCHE CONSULTING
POSTE ITALIANE
PPG
PWC
QUINTILES
RAI
REALE MUTUA
ROLEX
ROYAL BANK OF SCOTLAND
ROSENBERG INSTITUTE
ROTHSCHILD &CO.
RUFFINO (CONSTELLATION BRANDS)
SACE
SALINI IMPREGILO
SAN RAFFAELE
SANDOZ
SANOFI
SAP
SKY
SHIRE
SICEM
SNAM RETE GAS
SUPERBRANDS
TBWA (OMNICOP GROUP)
TIM + FONDAZIONE TIM ITALIA
TERNA
THREE HILLS PARTNERS + FONDAZIONE NICE TO MEET YOU
TREVI GROUP
THUN
TOD'S
TOYOTA
UBI
UBS
UNICOOP
VODAFONE + VODAFONE FOUNDATION
ZAMBON
ZANELLATO