"I started CECP with the belief that corporations could be a force for good in society"
Paul Newman
Founder Newman's Own
Conference Overview
Business For The Common Good is a half-day, closed-door networking discussion that creates the ideal condition for CEO-to-CEO exchanges
on the case for long-term thinking about business and social strategies on common good in Italy.
This third edition of the event will include enlightened and inspiring speakers and contents,
including the data insights from the second edition of the Giving In Italy Survey, research performed with CECP methodology
and in collaboration with SDA Bocconi, on corporate philanthropy in Italy.
The conference provides networking for corporate leaders from Italy's largest and most impactful companies
who drive societal investment strategies. It will take place in the inspiring location of the Dynamo Academy Campus in the Tuscan hills.
Speakers and fellow attendees engage and learn together, offering powerful insights on trends, partnerships, and on the business case,
in order to advance companies' role as force for good in society and for their particular communities of impact.

Who is CECP
CECP is a CEO-led coalition that believes that a company's social strategy — how it engages with key stakeholders including employees, communities, investors, and customers —determines company success. Founded in 1999 by actor and philanthropist Paul Newman and other business leaders to create a better world through business, CECP has grown to a movement of more than 200 of the world's largest companies that represent $7 trillion in revenues, $18.6 billion in societal investment, 13 million employees, and $15 trillion in assets under management. CECP helps companies transform their social strategy by providing customized connections and networking, counsel and support, benchmarking and trends, and awareness building and recognition. Visit www.cecp.com

Who is Dynamo Academy
DYNAMO ACADEMY, the Local Authority of CECP's Global Exchange, is a social enterprise originated in through the successful experience of Dynamo Camp. Dynamo Academy works with corporate partners on social entrepreneurship and corporate citizenship, providing a variety of consulting services from design and organization of ad-hoc consulting projects to employee engagement initiatives. Dynamo provides partners exclusive use of the camp and of the Oasi, Dynamo facilities which include state of the art infrastructures located in an amazing natural oasis of over 3,700 acres in Tuscany. The proceeds of Dynamo Academy corporate initiatives are given back to Dynamo Camp towards fulfilling its mission. Visit www.dynamoacademy.org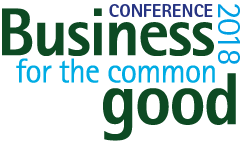 SUNDAY, JUNE 17th EVENING
| | |
| --- | --- |
| 5:00pm-6:30pm | Arrivals |
| 6:30pm-8:30pm | Barbecue at the Villa |
| 8:00pm | Welcome and opening insights |
| 9:00pm | First part of the Conference |
MONDAY, JUNE 18th
| | |
| --- | --- |
| 6:00am-8:30am | Breakfast available |
| 6:30am-8:30am | Optional tour of the Oasi and walking through the Camp |
| 8:45am-10:15am | Conference Workshops |
| 10:45am-1:30pm | Conference Plenary |
| 1:30pm-2:30pm | Lunch |
| 2:30pm | Departures |
(AXA) QUIXA
ABERDEEN ASSET
MANAGEMENT
ALLIANZ
AMADORI
AMAZON
AMBROSETTI
AMGEN
AON
BNP PARIBAS GROUP
(ARVAL AND FINDOMESTIC)
ASSICURAZIONI GENERALI
(E EUROPE ASSISTANCE)
BANCA ESPERIA
BANCA LEONARDO
BANCO POPOLARE
BANZAI
BARCLAYS
BARILLA
BASIC NET/
ROBE DI KAPPA
BAYER
BCC/FEDERCASSE ICCREA
(HOLDING FEDERCASSE)
BEST AND FAST CHANGE
BMW
BOCCONI
BOEHRINGER
BOSCH
BOSTON CONSULTING GROUP
BOSTON SCIENTIFIC
BUZZI (PRESA SPA)
CA TECHNOLOGIES
CARTIER/RICHEMONT
CELGENE
CHOPARD
CHRISTIE'S
CISCO
CITIBANK (CITICORP)
CLASS EDITORI
CLEAR CHANNEL ITALIA
CONAD
CREDIT SUISSE
DELOITTE
DHL
DISCOVERY
COMMUNICATION DORCHESTER –
PRINCIPE DI SAVOIA
DUCATI ENERGIA
EATALY
EBAY – PAYPAL
EDISON
E&Y
ELI
LILLY
EMC
ENEL
ENEGAN
ENI
FASTWEB
FATER GROUP
FERRAGAMO
FERRARI TRENTO
FERROVIE DELLO STATO
FIDEURAM
FINDOMESTIC
FINECO (UNICREDIT)
FIORENTINA
FREE ENERGIA
FRESH FIELDS
GE
GENZYME
GILEAD
GRUPPO SOLE 24ORE
GSK
HASBRO
HAVAS
HILTON
IBM
IKEA
INAER
IND. CARTARIE TRONCHETTI
(FOXY)
INTESA SAN PAOLO
(BANCA PROSSIMA
E FIDEURAM)
ITALIANA ASSICURAZIONI
(REALE MUTUA)
J&J
JIMMY CHOO
KAIROS
KEDRION
KNORR
BREMSE
L'OREAL
LARUSMIANI
LAZARD
LEROY MERLIN
MEDIASET
MEDIOBANCA
MEDIOLANUM
MEDTRONIC
(COVIDIEN)
MONCLER
MUJI
NATIXIS
NIELSEN
NOKIA
NOVARTIS
OKAIDI
OPTIMO
NEXT
PFIZER
PICTET
PIRELLI
PORSCHE CONSULTING
PPG
PWC
QUINTILES
RAI
RCS LIBRI
(RCS MEDIAGROUP)
ROLEX
ROYAL BANK OF SCOTLAND
ROTHSCHILD &CO.
RUFFINO
(CONSTELLATION BRANDS)
SACE
SAMSUNG
SAN RAFFAELE
SANDOZ
SAP
SKY
SHIRE
SNAM RETE GAS
SUPERBRANDS
TBWA
(OMNICOP GROUP)
TELECOM
THREE HILLS PARTNERS
TREVI GROUP
THUN
TOD'S
TOYOTA
UBI
UBS
UNICOOP
VODAFONE
ZAMBON